Diversity, Equity, & Inclusion
Are you on the right path with Diversity, Equity, & Inclusion in your workplace?
Every workplace is different. Organizations invest heavily in finding the right Diversity, Equity, & Inclusion (DE&I) strategy, only to still end up with the same questions:
What is our position on DE&I?
Is our DE&I position clear?
Is our position strong enough?
How does our DE&I position affect our hiring and recruiting strategy?
Are we doing enough to promote DE&I in our organization?
Our team has crafted an acclaimed, honest, and authentic approach that engages participants in conversation and interactive exercises resulting in refreshed DE&I perspective.
Are you going to tell me what my organization's DE&I strategy should be?
Over time, you've seen a range of management strategies, including Six Sigma, Total Quality Management (TQM), and Management by Walking Around (MBWA), and dozens of others. These strategies can offer benefits, but can also fade away and fail to address the challenges associated with DE&I. We won't promise to give you a "magic-wand" to address DE&I within your organization perfectly. However, we will expose your organization or team to a refreshing and unique DE&I perspectives.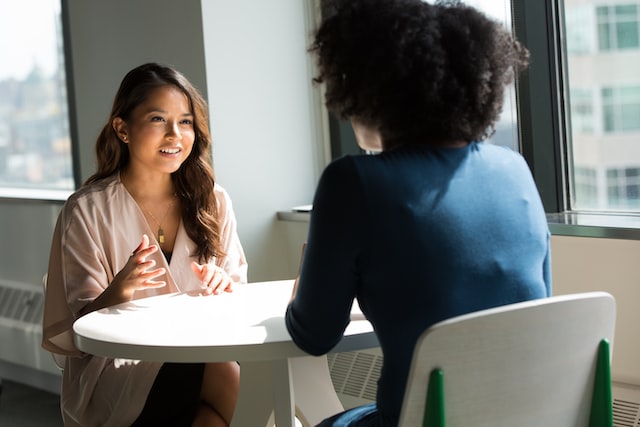 The Results
Outcomes include a new outlook on recruiting, hiring, engaging, and retaining the right people for your team. This experience extends beyond the familiar narrative of "do this" or "don't do that." We aim to encourage a productive approach to inclusion and compassion among your workforce.
About Our Diversity, Equity, & Inclusion Presentation
Over the course of 90 minutes, your facilitators will share their unique perspectives and the challenges that have shaped them; as a black man who grew up facing segregation and oppression in the Jim Crow south and as a white-female former CEO confronted with constant pressures to conform. In addition to hearing their authentic accounts of their trials, you'll be guided through multiple activities and discussions that will reveal a more informed and aware leader. You'll be equipped with a deeper understanding of your workforce's unique and beautiful differences.
You won't find this offering as a practice of setting arbitrary goals. Instead, this presentation offers a refreshingly open perspective on identifying a mindset and strategy for your leadership and organization, fueling your passion for hiring, and developing qualified people who genuinely care about their colleagues.
are you ready to get started?
Create a workplace that encourages a productive approach to inclusion and compassion among its workforce. Contact us today to talk about scheduling a DE&I presentation for your organization.
FAQs
What is the time commitment for your DE&I presentation?
This service offering is a 90-minute presentation.
We have a DE&I program in place. How would this service help my organization?
Our objective is not to change anything that you currently have in place. Based on previous feedback, this service is enlightening because the focus is not on telling you what to do. Instead, we offer the chance to open minds and hearts to the reality of where we are and where we can be.
Is your DE&I message intended for certain groups?
Not at all—we encourage everyone to attend.
what our clients say
I thoroughly enjoyed learning more about DE&I, especially from people who have experienced it firsthand.
I appreciated the interactive components of the session. It was great to not only listen to the experience of both Leisa and Clarence, but to also do activities that gave a visual representation of the concepts being discussed.
Integrity Communications approached the discussion about diversity, equity, and inclusion from a point of lived experiences and curiosity rather than authority; it was inspiring to see facilitators, staff, and attendees learn from each other... Clarence and Leisa engaged with attendees as true professionals, allowing for both hearts and minds to be touched during the discussion.
Clarence's well-timed story telling coupled with Leisa's business lessons and eye-opening activities blend beautifully to create a fast paced, energetic experience that leaves the audience wanting more.
from corporate culture to agriculture, we're here to help
Connect with our team today to discuss how your company can benefit from a refreshed DE&I perspective. Fill out the form below to get started!