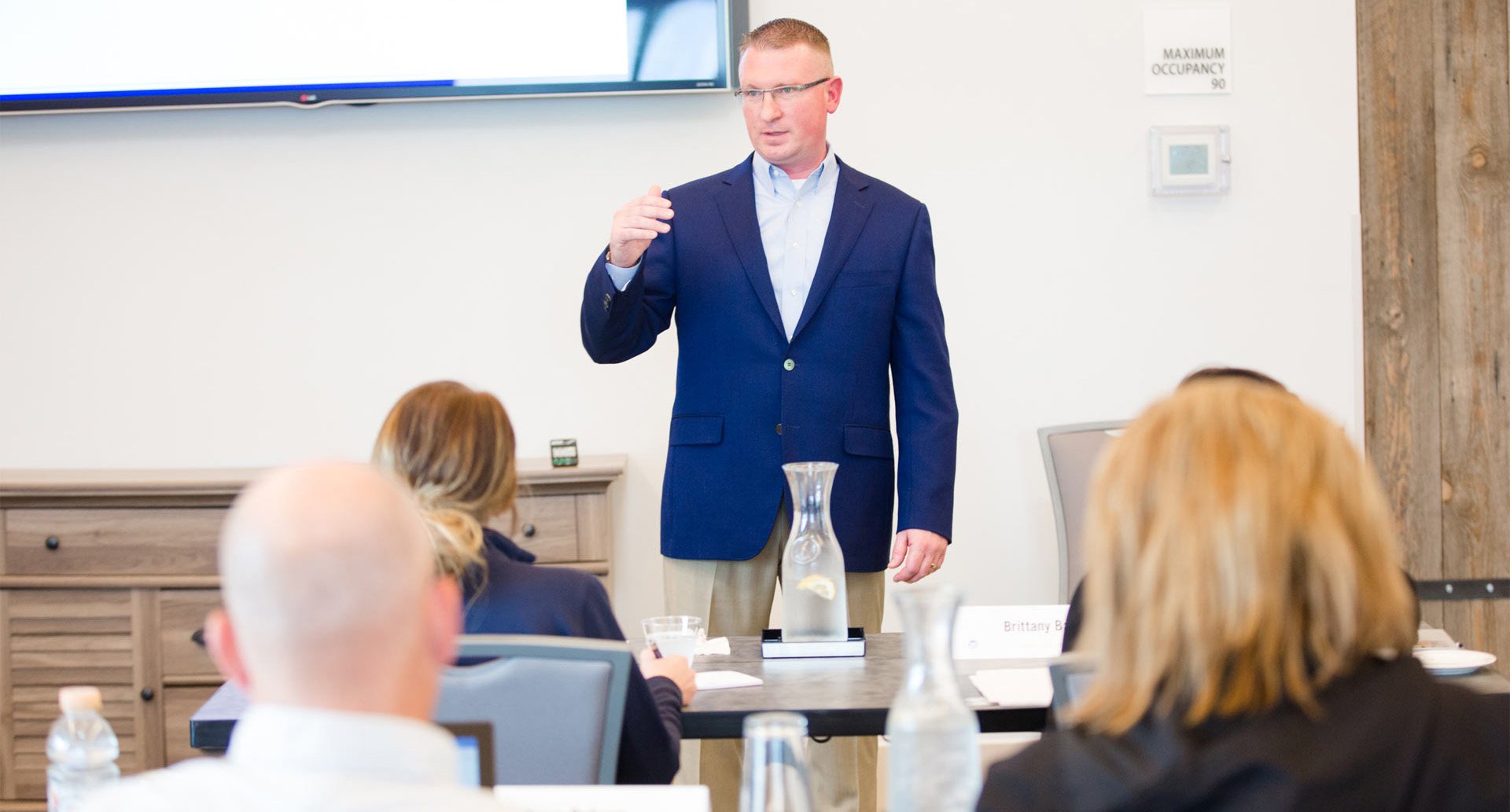 cultivate career development & growth
Our programs arm your employees with invaluable tools that serve as a foundation for ongoing professional growth.
Why should I focus on effective communication?
Even if your team doesn't give formal presentations frequently, your team needs to understand how to "present" effectively. We believe that a "presentation" is any time you open your mouth to speak. Every informal interaction serves as a professional representation. Our programs give your team a gateway toward building critical skills for professional growth, a higher communication aptitude, and overall success.
our process
We believe feedback is a gift and needs to be delivered and received that way. We designed our effective feedback process to benefit all participants. Individuals will receive positive and constructive feedback in three ways.

Facilitator Feedback
Our facilitators provide in-the-moment coaching that allows participants to adjust their delivery in real-time. We model the strategies and processes taught in each of our programs.

Peer Feedback
We create a learning environment that fosters and encourages specific, well-balanced, and non-judgmental peer feedback. We understand that creating an environment where participants expect robust feedback is vital. It paves the way for continued progress, even after participants complete the program.

Self Critique
Self-awareness is critical for improving performance. We video-record participants in many of our workshops; we utilize these recordings to validate the facilitator's and peer's feedback. It ultimately allows the participant to embrace and understand the notion that, to the audience, perception is reality.
our programs
We design each program to give your employees a launch pad for professional development and career success. In each program, we expose participants to unique experiences that enable them to develop cornerstone skills that will set them up for success.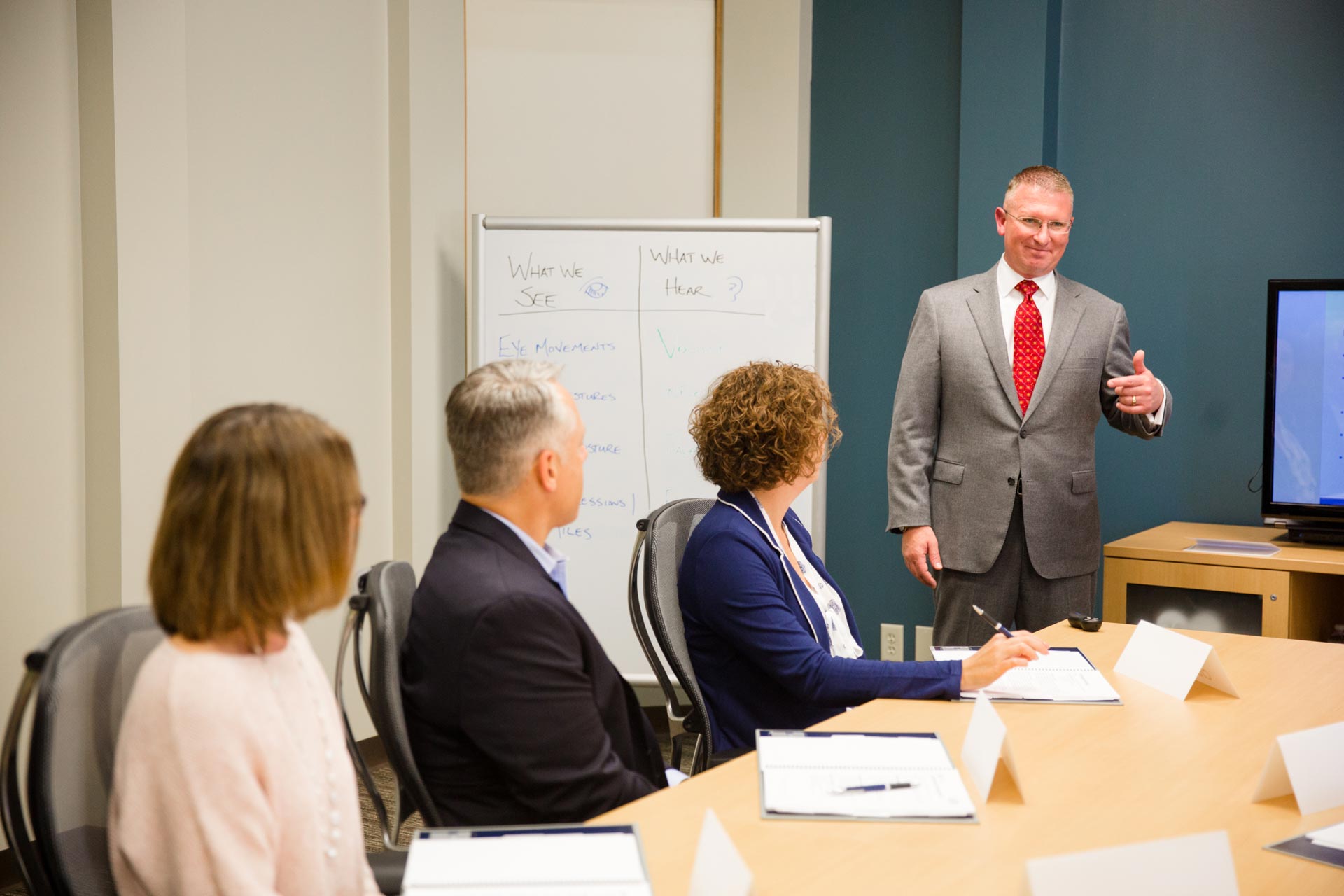 Fundamentals of Communication is our in-person flagship program; participants will learn strategies they can apply to any formal or informal communication scenario. Participants work on a target skill set throughout the two-day class in pairs, small groups, and large group settings.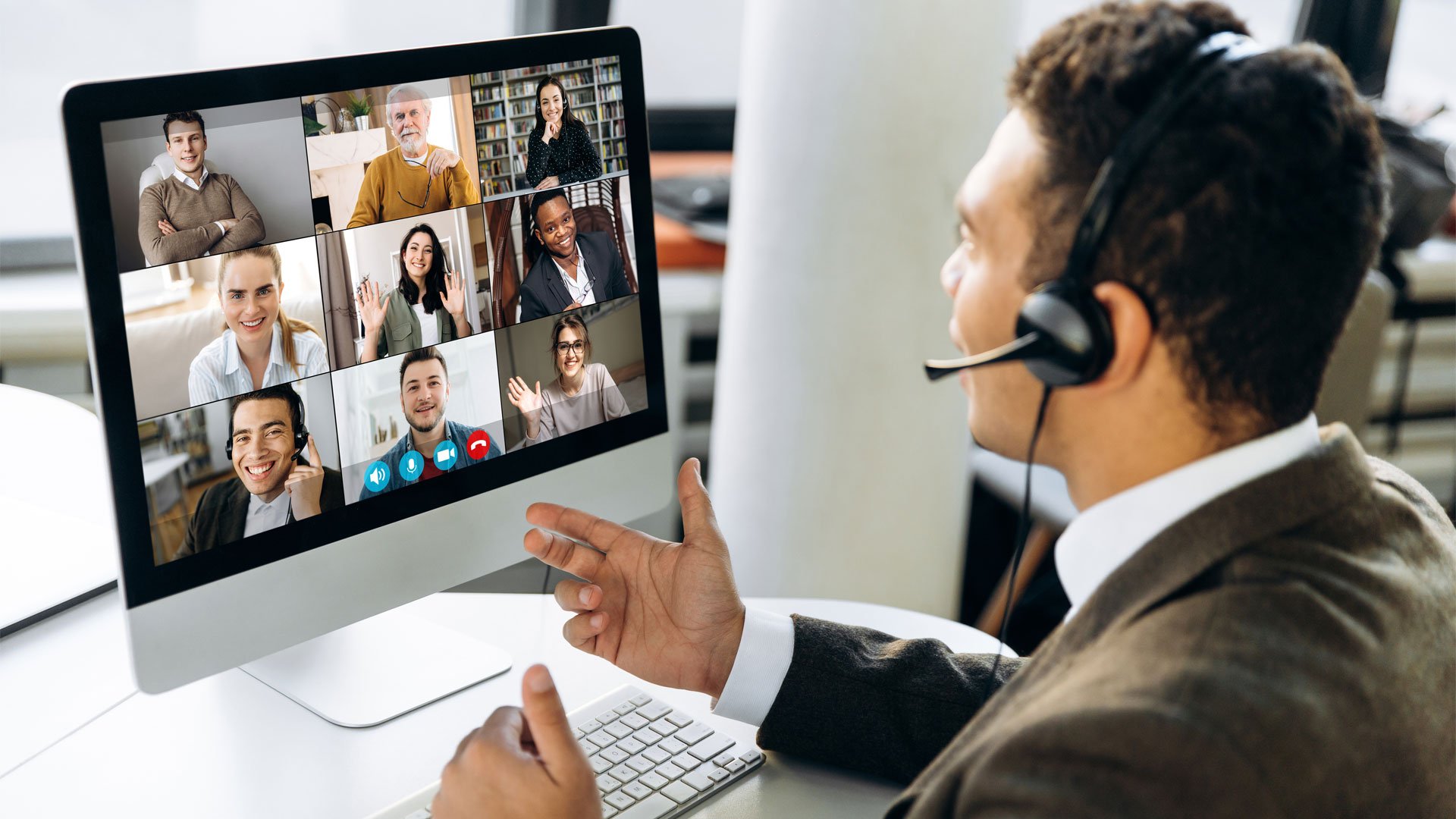 Fundamentals of Virtual Communication, another flagship offering, refines your communication skills on virtual platforms and highlights in-person communication methods. Participants will learn foundational communication skills in a virtual classroom through eLearning and Learning Management System (LMS) guided activities over six business days.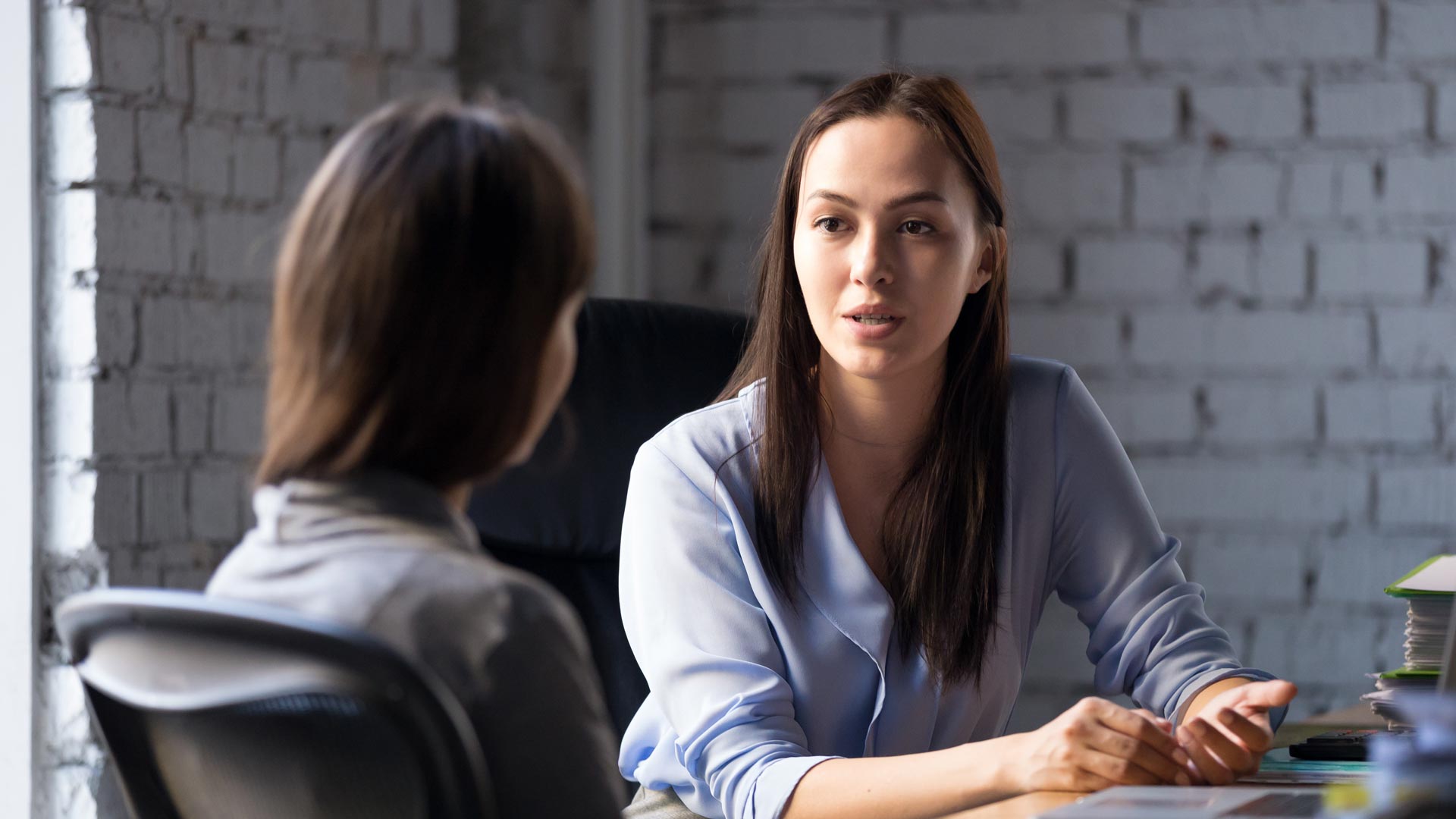 Cultivate a collaborative work environment through a unique operating system of communication. Refine how your team engages with one another and equip managers to redirect their emphasis from managing work to coaching and developing people. Conversational Management is delivered virtually over 12 weeks with nine 90-minute instructor-led sessions and six weekly practicum sessions for ongoing live support.
further refine your communication skills
Are you looking for additional ways to develop your team? Professional development is rarely a "one and done" experience. That's why we offer an array of services that allow you to create a customizable curriculum to refine specific skills.
what our clients say
This was 'earth-shattering' to me! I'll utilize this in more than just my presentation skills; managing meetings, briefing key stakeholders--all the time!
This was the top program for professional development that I have ever attended. A best in class learning event. I wish I would have had this training 10 years ago.
Fantastic information and very relevant to our roles. It was great to see progress in all my skills. I will use these skills on calls and in external meetings, but also with coworkers and being able to provide them with key briefings.
Excellent – one of the best programs I have been through in the 34+ years of my career.
from corporate culture to agriculture, we're here to help
Let us help you give your team a solid foundation for professional development while also charting a path for sustained growth. Contact us today to learn more about our programs!