Persuasive Communication & Influence
Realize the Powers of Persuasion & Influence
Building rapport with stakeholders, asking clarifying questions, and arriving at mutually beneficial outcomes are not things that typically happen by accident. In fact, without the right tools, it likely won't happen at all. If you're in the business of getting things done, you'll need skills for pitching projects, influencing coworkers, stakeholders, or management, or even negotiating your company's next big deal. We can give your team the tools to influentially lead and persuade with confidence and authenticity. Some scenarios might include:
Don't Get Stuck in the "Weeds"
Effectively handling technical consultations or sales calls can be challenging, even for seasoned professionals. We know these engagements happen frequently, and our proven road maps bring clarity to topics and goals while arming participants with the ability to stay on point and handle any objections that may arise confidently.
Generate 'Buy-In'
Even if you're not in sales, influence is vital. The ability to move a project forward or advance an initiative may be essential for individual success and the long-term sustained prominence of an organization.
Enhance Your Ability to Persuade
Persuasive Communication builds upon the communication skills we teach in our programs, Fundamentals of Communication, Fundamentals of Virtual Communication, and Conversational Management. Participants will learn strategies to persuade audiences professionally. Possessing the wherewithal to influence results in situations involving little authority is a common theme woven into our persuasive communication strategies.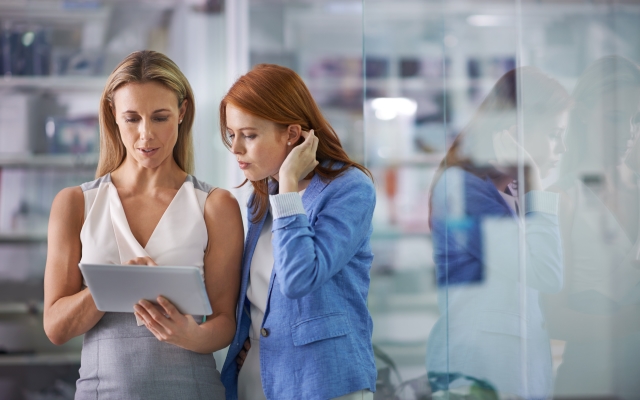 Individual
We give participants a chance to work through situations individually. We're aware that the situations each participant encounters are unique.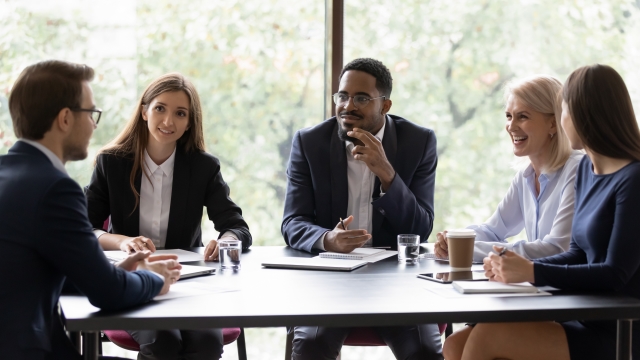 Small Group
We break participants into smaller groups regularly. Small groups ensure an intimate setting for professional development, but also provide regular feedback in a specific, well-balanced, and non-judgmental fashion.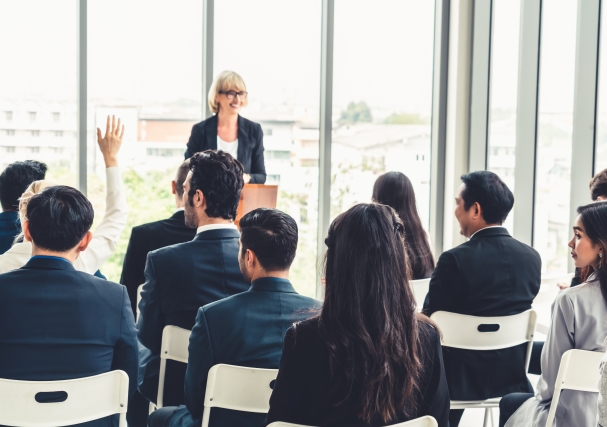 Large Group
We understand that each participant's situation may be unique, but the persuasive techniques they incorporate can still benefit the entire group. As a result, we foster an environment that encourages participants to share ideas and approaches without judgment.
What can I expect?
Have you attended a sales or persuasive communication training that was a little too "slick"? Our persuasive tools and strategies are genuine and rely on building relationships. Some of the unique areas we focus on include:
Opening Dialogue
Listening & Probing
Negotiation
Opening Dialogue
We expose participants to strategies and practices that reveal what's most important to the "other party" in a non-threatening manner.
Listening & Probing
Getting to the heart of what matters is imperative in any situation involving persuasion or influence. We provide participants with various tools to help them understand other people's agendas.
Negotiation
Many people often view negotiations as situations where someone wins, and someone loses. We don't, and we don't believe you should either! As part of this service, we explore the power of effective negotiations and the difference between integrative and competitive negotiation.
let's partner to further the power of persuasion within your organization!
Reach out to us today to discuss how we can help your team become more effective in persuasion and influence.
FAQs
I don't lead a sales team. Why does my team need to learn persuasion skills?
Persuasion and influence are key factors in helping an audience to best understand your perspective in a professional and tactful manner.
Can I combine persuasion with another service that Integrity Communications offers?
We can incorporate modules of persuasion or influence into a stand-alone program or create a custom offering that's combined with other services to accommodates your needs.
I have multiple sales teams. Are your methods scalable?
Most certainly. Our approach encourages a common and consistent language across an entity for accountability's sake and ensuring success throughout.
what our clients say
Fantastic! So many tools that will help me communicate better with my agents and growing territory. [the best part was] negotiations – learning that skill. So key in our field!
Spike is amazing! I love the useful tools and knowledge relating to persuasion and influence. It's important to remember these even for those of us who aren't 'salespeople.'
Highly valuable! [I learned] actionable practices, and all examples related to my actual job experience.
Being intentional in every interaction that we have and remembering that the data doesn't sell itself—simple concepts but incredibly impactful—THANK YOU!
from corporate culture to agriculture, we're here to help
We'd love to help your team learn the art of influence. Get in touch with our team today to get started!