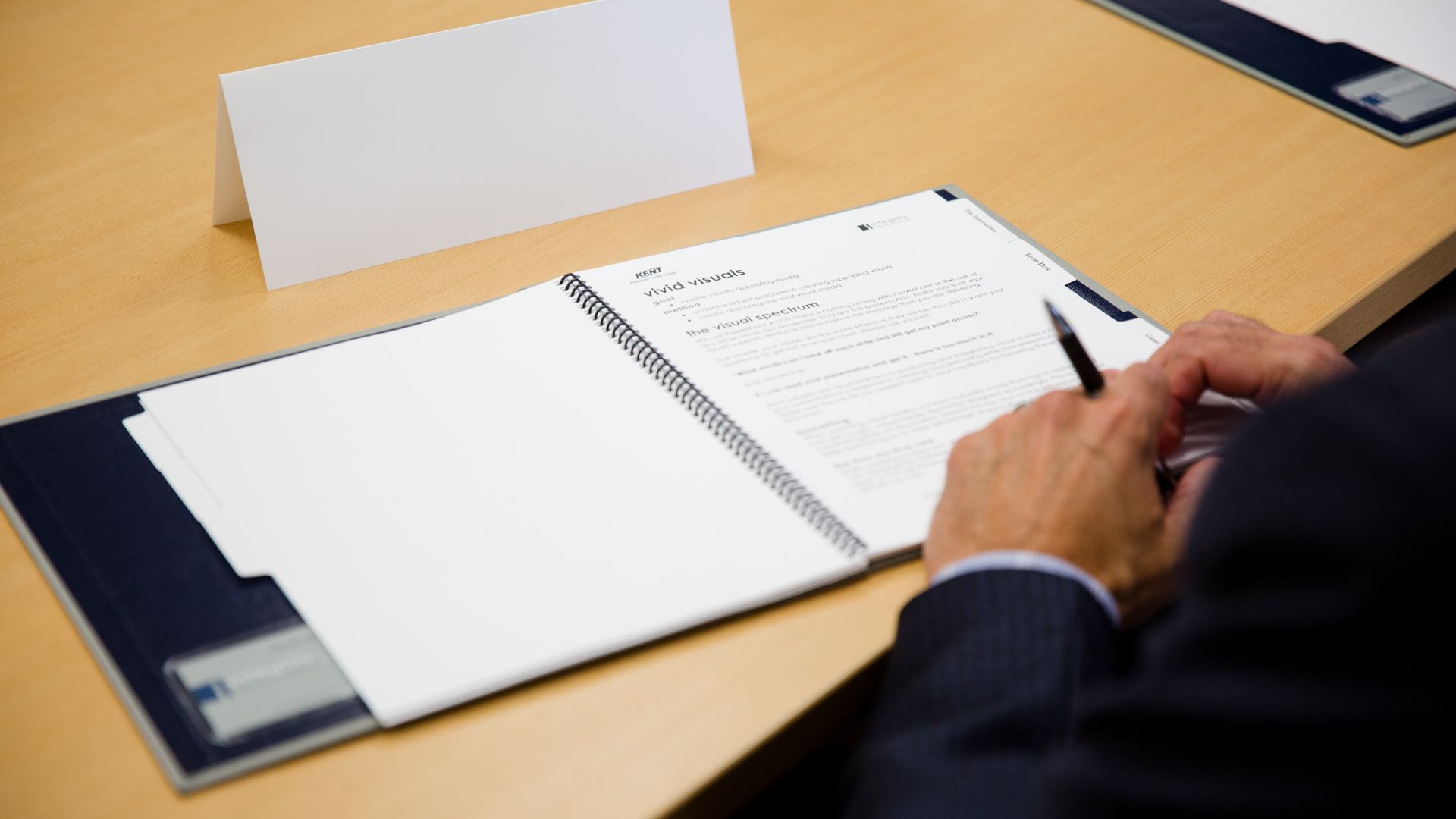 Refine Your Employees' Communication Skills
Strengthen foundational skills and encourage professional growth through customized professional development offerings.
Elevate Employee Professional Development & Communication
Without refining skills and practicing effective communication techniques, your team's skill set will eventually become stagnate. Our services offer our clients the opportunity to customize a professional development solutions to help organizations strengthen communicators, listeners, collaborators, and customer advocates.
Our Process
Our feedback process builds participants' confidence with positive and constructive feedback. Each participant taking one of our courses will receive feedback in three ways.

Facilitator Feedback
Our facilitators provide course participants with on-the-spot feedback they can incorporate into their presentations in real-time. We won't ask participants to do something our instructors wouldn't do themselves.

Peer Feedback
When participants receive feedback from their peers, they realize audience perception is reality. Our instructors create a non-judgmental and positive learning environment that fosters peer feedback.

Self-Critique
We're our own harshest critics. We pair self-awareness with strategies participants can use to improve continually.
Our Services
Refine your team's communication skills and professional development through our various service offerings. These specialty areas allow for a targeted approach to improve overall organizational performance.
Open the Gateway for Professional Development
Our programs are an ideal place to start your journey toward furthering professional growth within your organization. Each program is proven to create a foundation for success inside your organization.
Explore Our Programs
what our clients say
I've learned the most from Integrity Communications' training than any other communication training--EVER! Every single facet is important. This changes the entire dogma of how we deliver scientific messages!
So much more than I expected – VERY impressed with what the content focused on… Once of the best parts of the learning experience was understanding areas I can focus on at various points of my communication and delivery. This will help me get less active brokers to give more detail as to the reason behind their lack of partnering with us. Micah is fabulous at giving us the 'why' to the suggestions of more effective communication.
Integrity Communications brings so many different aspects of communication, leadership, and overall professional development to the table. Spike's network, his experience, and his examples always make for a very worthwhile time together--AND FUN!
This was an entirely different, and fresh, approach when compared to (other) programs. The examples were real-world, and the negotiation tactics were fantastic!
from corporate culture to agriculture, we're here to help
Let us help you refine your team's professional communication skills. Get in touch with our team today to learn more about our services!