Prospering People through Demanding Dialogue
Engage People in Ways That Most Won't, to Achieve the Results That Most Can't
Whether you are a seasoned executive, a new people leader, or an outstanding contributor, as a professional, you must effectively engage with people under all circumstances.
Doing so in a non-threatening fashion can often seem like a tall task. The principles of this program will leave you and your team not only willing but enthusiastically capable of prospering people through demanding dialogue.
Strategic Mindset
The very mindset by which you embark upon conversation can often dictate success or failure before the exchange occurs. We examine 14 unique mindsets and the potential for application in scenarios specific to you--eliminating mental barriers to success.
Sound Tactics and Tools
A commitment to utilizing communication tactics and tools in a very prescribed and strategic fashion cultivates opportunities for understanding and alignment. In the face of pressure, these tactics and tools provide options to successfully navigate "choppy waters."
Cultivate a Culture of Consistent Feedback
Conversations found difficult or uncomfortable in nature are often mishandled and possibly even avoided altogether. However, history has shown that doing things we don't want to do often afford us the greatest benefit. Reducing or eliminating the negative stigma of feedback is critical to a high-functioning team.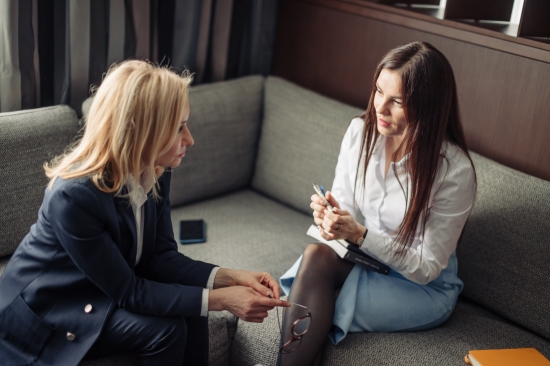 Progress, not Perfection
By establishing a goal of making incremental progress in one's professional development, feedback can be better formulated, delivered, and received. We aren't perfect, and we'll never expect our clients to be either!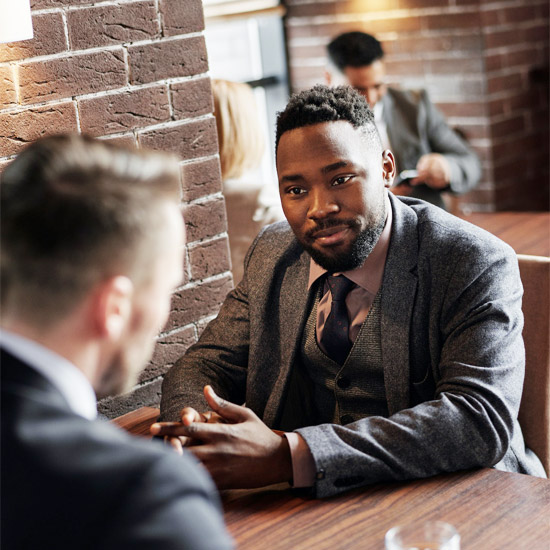 Prosperity over Punishment
Many people take feedback personally--and with good reason--it may have been delivered as punishment. An entirely new dynamic is created with a focus on prospering others through feedback. We're fond of saying, "through feedback, we flourish!"
What can I expect?
Our process is a proven one. This is not a lecture. There are three fundamental aspects to the principles delivered in this service that help you achieve the greatest degree of success.
Acknowledgement of Challenges & Perceptions
Application
Planning
Acknowledgement of Challenges & Perceptions
We understand that there is sensitivity and trepidation surrounding many challenging conversations. These are not ignored; instead, these are addressed before working to ultimately eliminate negative mental impediments.
Application
As with all aspects of Integrity Communications, the ability to put principles into practice is critical. These mindsets, tactics, and tools are delivered with opportunities to apply to your scenario(s) via activities, discussion, and role-play.
Planning
You and your team will leave with "job aids" that will support and reinforce applying principles in a demanding dialogue situation. Additionally, we will work with you on creating advance preparations. By developing a "Pre-Conversation Plan" and "Prospering People Pro Forma," you'll engage others with a newly discovered degree of confidence.
we'd love to help your team create opportunities out of obstacles!
Reach out to us today to discuss how we can help you and your team embrace demanding dialogue.
FAQs
Can I add this into any another service, or as an add-on to a program?
Prospering People through Demanding Dialogue is offered as a collection of mindsets, tools, and tactics that can be as minimal as a 1/2 day 'add-on' or a more extensive 1-day workshop.
Our whole company can use this! Can this be delivered as part of large keynote 'talk'?
While the concepts can be shared in keynote or conference-style formats, application and discussion of the mindsets, tools, and tactics are best made in groups of 20 or fewer.
Why is effective communication important?
Studies have shown we are judged more by the expression of our message than the content of the message. Consideration of message structure and delivery can help amplify the degree to which your content resonates with your audience.
My managers and leaders have varied degrees of talent and tenure, should I break them up for something like this?
You know your people the best. Yet, we strongly advise our clients to consider exposure to these mindsets, tools, and tactics across your entire spectrum, affording access to diverse knowledge bases and experiences.
what our clients say
Without question, I will be using this every day.
Incredible! Amazingly Impactful--putting the mindset and tools together…it just works!
from corporate culture to agriculture, we're here to help
We're here to help you prosper your people through demanding dialogue. Contact us today by filling out the form below!